PUPPY PREPARATIONS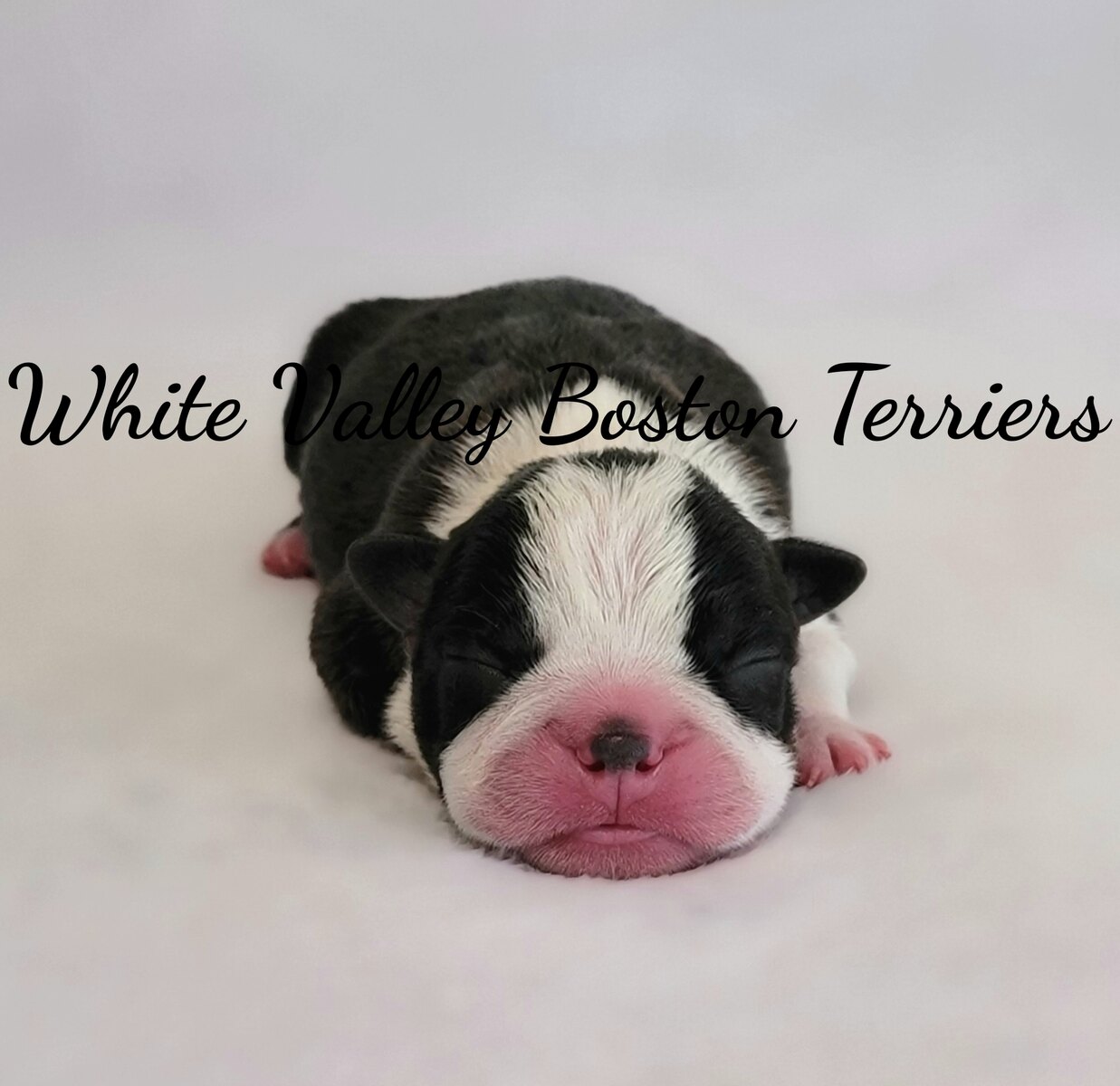 Bringing a new puppy home is one of the most exciting days in our puppy families lives! Here, I will go over some of the preparations I make and some things that you can do to help make your puppy's transition as smooth, comfortable and pleasant as possible!
Below, you will find a list of things I put together for go-home Puppy Packs, an example shopping list, and some must-haves for your new baby!
Puppy Packs
These are a few things I've put together myself, for ease of transition and familiarity. The bold, underlined print contains links to some of these items. Each puppy will be sent home with a pack that typically includes:
NuVet - Informational pamphlets for NuVet supplements

Toys - Each pack will contain a bag of various toys (chew toys, comfort toys, activity toys) - For the boys: Valcopets Blue Puppy Toy Set and for the girls: Valcopets Pink Puppy Toy Set

Blanket - Small snuggle blanket, hand-made and crocheted with love! - Handmade Baby Blankets

Teething Treats - Treats specifically geared towards soothing teething needs for growing puppies - N-Bone Puppy Teething Sticks

Puppy Pads - For travel and to help with familiarity & ease of potty training; we use AKC Ultra Absorbent Training Pads

AKC Paperwork - AKC Puppy Application to register your puppy

Health Records - A homemade vaccination record which details medical history, vaccination, deworming and other medicinal / preventative / treatment product administration

Veterinary Health Certificate - For puppies that will be traveling via airlines or across state lines, they will acquire a Health Certificate signed by our veterinarian at least 5-7 days before expected departure (where applicable).

Health Testing Info - All puppy packs will contain a folder which includes copies of your puppy's parents health certificates and clearances

Birth Certificate - Handmade, customized White Valley Birth Certificate keepsake - Puppy Birth Certificate
​
Shopping List
I've put together a checklist of basic necessities and care items for your new puppy. Most families will already have a list ready or even have some of these items at home. These are not absolute requirements, but most are essential for comfort and routine care.
Diamond Naturals Small Breed Puppy food (or the food of your choice)

NuVet - Your choice of wafers or powder form

Food and water dishes - preferably stainless steel or BPA-free plastic

Crate - For sleeping, house-breaking needs or safe travel

Bed / Bedding / Blankets

Puppy Pads

Snuggle Buddy or Stuffed Animal for comfort

Toys - For play and activities

Chew Toys - For teething, mental stimulation and calming

Collar or Harness - By the time they go home, most of our puppies fit into a size SMALL adjustable collar or harness

Leash - We use retractable / locking safety leashes

ID Tags - With your puppy's name, your contact and emergency info included

Safety Nail Clippers / Dremel Tool

Puppy Shampoo - We use a goats milk, oatmeal based bar soap that I make at home.

Ear Cleaner - (Brands such as Zymox, Virbac Epi-Otic Advanced, Vetericyn Plus work fine) I like to use mineral oil on a cotton swab for routine cleaning.

Eye Cleanser / Tear Stain Remover - We use Vetericyn Plus Antimicrobial Ophthalmic Pet Gel as a rinse for both of these