PUPPY INFORMATION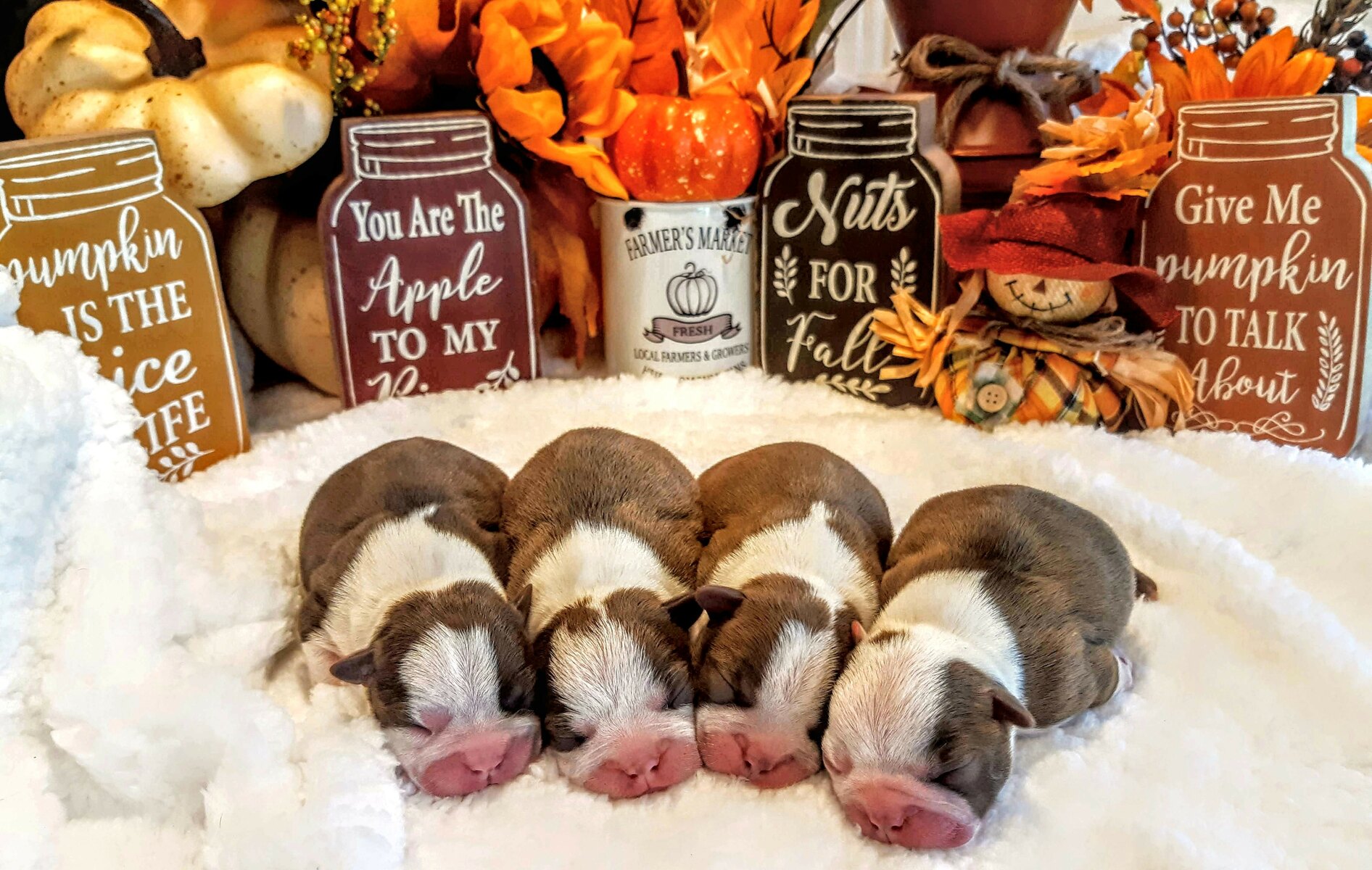 *****Due to biosecurity factors, the ever-increasing number of scammers, crimes or discrimination against breeders and the rising number of dog thefts, we do NOT offer in-house visits. This is for the health & safety of our family and our companions. Meet and greets can be arranged. We apologize for any inconvenience. Thank you for your understanding.*****
​Disclaimer: Before inquiring about full registration/breeding rights, please note that I DO NOT offer this as a standard practice. If you reach out to me and your initial response is something similar to: "how much for full registration", I'll know that you haven't taken the time to read through my information and understand how my process works. Your message will quickly end up at the very bottom of the long list of puppy inquiries, if it even gets a response at all. I am in no way trying to be rude, but I've worked hard for my program and I don't pass out breeding rights to anyone who has the cash in hand.
If you're truly passionate about the Boston Terrier and improving quality, health testing, aim to practice in the most ethical, responsible manner possible, and willing to put in the hard work and dedication it takes to do things in a way that allows integrity to flourish...then you're willing to put in the work to build a relationship with me and get to know me before asking me to grant you access to the lines I've striven for, for years. Likewise, you'll be willing to allow me to get to know you, learn how you run your program, your goals, your practices, and allow me to build a foundation on transparency and trust. If you've read to this point, please make mention of it when and if you plan on requesting breeding rights. It may take some time, but it's well worth it!
Basic Puppy Info
We take pride in the commitment and dedication we put into each one of our dogs. Because puppy-hood is such a vital learning stage, we use great care in properly handling and socializing each puppy before they are placed in their permanent, loving homes. From the time they are born, until they leave our home, we handle each puppy and safely introduce them to various sights, sounds, smells and situations. This is to instill trust and confidence, and to stimulate the traits and qualities that all Boston Terrier people love: sociability, vigor, intelligence and that inquisitive, spirited disposition.
White Valley Boston Terrier puppies will come standard with Limited AKC registration, a Health and Return Guarantee; they will have had their first vaccinations and have been de-wormed and microchipped. They will also be started on litter & puppy pad training, doggy-doors, crate familiarization and proper socialization. Because the Boston Terrier is typically an active breed and sometimes stubborn, we like to stress the importance of proper socialization and basic obedience (or "manners"). Especially because nearly all Boston Terriers majorly live indoors their entire lives. With that being said, we are always happy to answer any questions and address any concerns you have with the training and upbringing of your new Boston Terrier puppy!
Health Testing
We want to do the absolute best by our beloved companions, and ensuring their optimal health is a top priority! If ever, by chance, any of our dogs do not pass their health testing/evaluations, we will not breed them! Our dogs are tested for JHC and DM. Upon turning one year (12 months) old, they are also evaluated to ensure that they are clear of patellar luxation and heart murmurs/arrhythmias. These evaluations are certified through OFA (Orthopedic Foundation for Animals) and results are viewable to the public through the OFA database.
By passing these health tests, we are able to make better informed decisions in terms of breeding and our puppies' quality of life.
​
Pricing
Puppies are sold on a first-come-first-serve basis. We require a NON-refundable deposit of $500 to hold your puppy. If the puppy you want isn't available in a current litter, the deposit is transferrable to another current or future litter. If you've chosen/reserved a puppy from another litter with your transferred deposit and back out or cannot take your puppy for any reason, your deposit will be considered forfeited and obligations by either party nullified. Transfer courtesies in these cases are only given once.
As of January 2022, we ask that you pay your deposit via Zelle or my personal Facebook Messenger ONLY! At this time, we cannot accept any payments through other venues and we have officially discontinued the use of PayPal.
The deposit is used for registration, veterinary care, vaccinations, de-worming, food, supplements, kennels, crates, bedding items, cost of spay/neuter where applicable, and other associated expenses. The remainder of the full price is due in cash only, whether at or before pick-up.
Pet price (limited registration) varies between litters and starts at $2000-$2500, Full registration can be discussed. The deposit is the same for full registration and are each included in either of these prices.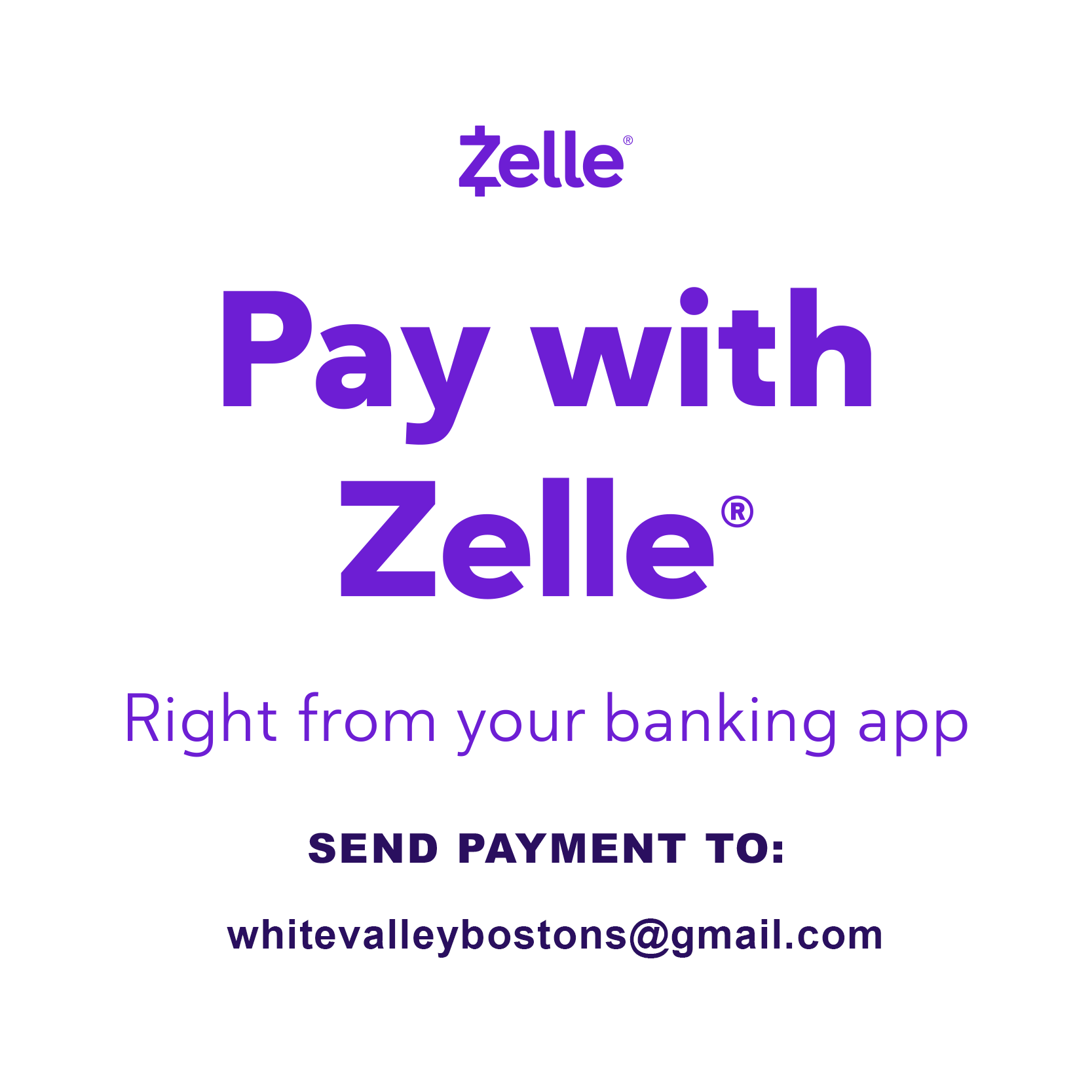 ​
Waiting Lists
We typically have a waiting list for each litter, before a breeding even takes place. Puppy Applications are required in order to be placed on a list. Once you complete and return your application, if you are approved, we will place you in the order in which we received your application. In this case, time is of the essence in order to secure your place. If we do not receive your completed application within a reasonable time-frame, you may miss your opportunity to reserve a puppy.
We cannot guarantee that a puppy will be available in any given litter, due to the lists we keep and maintain. However, we do occasionally purge our lists. If / when anyone is removed, we will advertise what places are available, on our Facebook page. When puppies arrive, we will reach out to place-holders in the order in which they were placed on the list, to give them the opportunity to either keep their place in line or pass that place onto the next person. We will not know if places are available until we have sent correspondence to each applicant and have received responses. Please be patient with us through this process.
​"First Pick"
The entire purpose of our program is to continually improve our quality within our lines. At any point in time, White Valley fully reserves the right to retain "first pick" puppy from any litter at any time. We also reserve the right to retain an entire litter, in order to better evaluate the quality of each individual puppy. Even though we have a waiting list, the integrity and quality of our program always comes first and foremost!
No one on any waiting list will be entitled to any specific choice of puppy, until White Valley has made their decision on which (if any, or if all) puppy/puppies we have chosen to retain. This is why we choose not to accept deposits until we are able to evaluate each puppy as it develops and make any necessary adjustments. It is also to ensure that we are able to continue to improve, and to provide puppy owners with healthy, happy, quality Boston Terrier puppies.
​
Shipping
We do not offer shipping directly. However, we do occasionally offer ground-transport and flight nanny delivery services for an additional fee. These services will be offered through a provider of our choosing. We do not accept transport requests from individuals or agencies we're not familiar with. Prior arrangements must be made within a reasonable time-frame.