White Valley's Faith of Ezra Blue Suzie Q (Suzie)
White Valley's Faith of Ezra Blue Suzie Q (Suzie)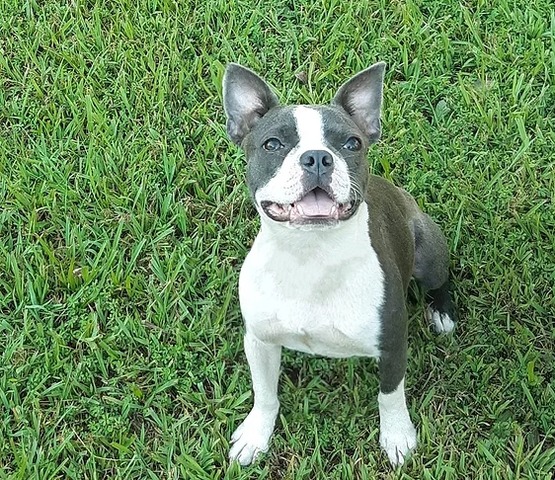 Sex:

Female

Date of Birth:

December 20th, 2019
Suzie is a country girl, at best; never met a stranger, independent, loves the outdoors, plays in the mud, a little classy and a lot sassy! Her bestie is our Great Pyrenees farm dogs.
She has a knack for giving a little lip; she can be vocal, competitive and sometimes a little bossy. Even the dogs that ouweigh her by 70+ lbs know she's the boss.
Although she can be full of energy, she's super chill and settles nicely indoors...and she especially loves being held...especially by her favorite person; she is most definitely a daddy's girl! She also has a silly side and really makes us laugh with her antics.
A few of her best attributes are her extremely inviting demeanor, her knack for being top dog, her gentle nature and her ability to disappear into any blanket...oh yes, she's an excellent cuddler!
She absolutely loves children as well; loves new faces and places and has been an absolute joy as part of our family.
Suzie is a more calm-natured, sociable pup who's perfectly content wrapped up like a burrito or running alongside us through the pastures; free spirited, docile, a truly versatile girl!